Why Bring Tetra to Your School?
Since 2010, Tetra has performed assemblies for thousands of K-12 students across the country. Tetra believes in the importance of engaging students on multiple levels and making relevant connections to academic standards taught in the classroom. Their innovative programs are designed to enhance existing curriculums, ignite curiosity, and encourage critical thinking.
Add the Arts to your STEM Curriculum
Meet Arizona Arts Standards
Inspire creativity and critical thinking through live, interactive performance
Promote your school music programs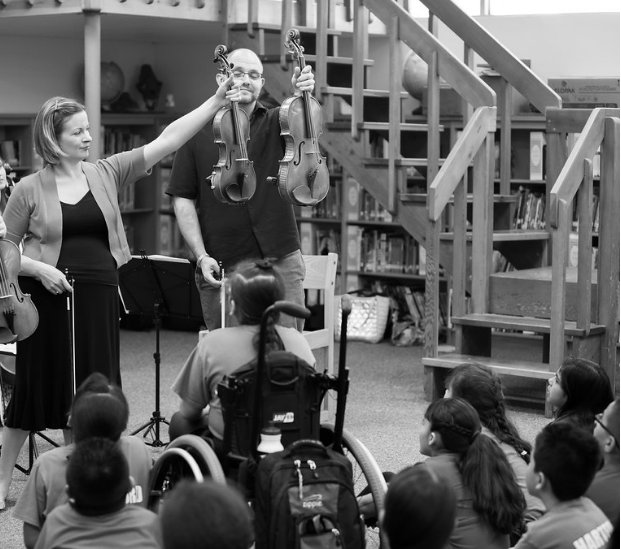 Sample Assembly Program:
"Look, Listen & Learn!"
Featuring a dynamic selection of works for string quartet, "Look, Listen and Learn!" is an interactive program that encourages active listening and participation throughout the performance. Students will be asked to identify and count a waltz tempo, silently signal when members of the quartet play the melody, brainstorm descriptive words for possible "characters" in a piece, and perform as the rhythm section to a popular song. Students will hear music from various composers, time periods, and countries to illustrate diversity in style and influence.
Designed for students K-6
45-60 minutes in length
Includes a question and answer session