Presented by the Tetra String Quartet, these free Azure events are fun, friendly and engaging performances tailored to children and young adults who are on the autism spectrum or have similar challenges. Our next Azure is May 4, 2019 at 3pm at the Tempe History Museum! Reserve your tickets here. For 2018-2019 season and dates visit our Azure Page.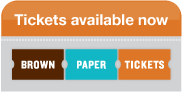 Play Out! is a musical service initiative that brings free performances and educational opportunities to underserved communities in Arizona. Check it out here!
Get to know the Tetra String Quartet by watching their new video!
2018-2019 Concert Series!
Tetra is excited to announce their NEW 1st violinist, Chandra Susilo! Want to hear us LIVE in concert? Get your tickets now for our 4 programs this season!